The Manx Insurance Association (MIA) – which represents authorised life assurance companies based on Island – appointed Neil Chadwick as Chairperson at the organisation's recent AGM.
He steps up from his position as Deputy Chairperson and takes over from Peter Kenny who has completed his two year term of office. Peter Kenny thanked fellow members for their support and wished Neil every success in taking forward the role and the important work of the MIA.
Neil Chadwick – who is Head of Technical Services for International Financial Group Limited (IFGL) which owns RL360, RL360 Services, Friends Provident International and Ardan International – joined fellow members in thanking Peter Kenny for his contribution, and added: "I'm looking forward to representing the insurance sector and working with the Isle of Man Government and other sectors to promote the Island as a leading financial services jurisdiction."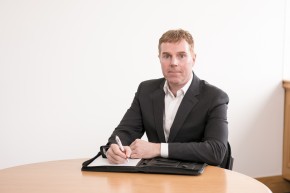 Neil has been involved with the MIA for over nine years, during which time he set-up and chaired the Technical and Policy Committee before becoming Deputy Chairman. In the latter role he helped the insurance sector with its approach to the introduction of Automatic Exchange of Information requirements and the Isle of Man Conduct of Business rules.
During Peter Kenny's time as Chairperson the MIA partnered with Finance Isle of Man, and the Island's leading life companies, to launch the second phase of the 'Isle of Man For Life' marketing campaign which promotes the sector around the world. In 2020 it won the 'International Campaign of the Year' category at the International Investment Awards.
Simon Pickering, Finance Isle of Man's Head of Insurance and Pensions, said: "Finance Isle of Man recognises the excellent chairmanship of Peter Kenny, and we now very much look forward to working with Neil during his time in office to carry on the teamwork of public and private sector with the aim of securing and growing the life sector."