Isle of Man For Life is supporting the aims of International Women's Day (#IWD2021) which celebrates women's achievements, raises awareness against bias, and takes action for equality.
Celebrated on March 8 every year, this year's theme is #ChooseToChallenge with the focus on encouraging everyone to 'hold their hand up high' and call out gender bias and inequality. The United Nations began supporting International Women's Day in 1975, but the annual celebration can be traced back more than a century to the pioneering days of campaigns for electoral reform – most notably the Suffragettes (Women's Social and Political Union or WSPU) in the UK.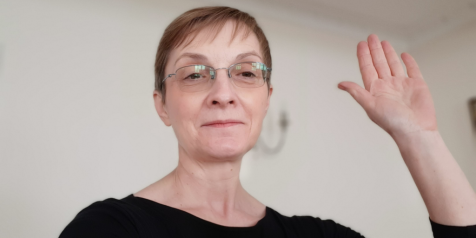 Gill Marples - Director at IntegraLife International
The Suffragettes' courageous campaign led the way to political and social reform in the UK, and their achievements continue to inspire women around the world today. However, the Isle of Man's contribution to gender equality is not as well known.
The Isle of Man's pioneering spirit is being carried forward today with women strongly represented in senior roles within our life sector. In fact, three of the sector's most experienced and respected senior executives are women - an example of how we're setting the pace in the drive towards gender equality in the industry and one achievement that few, if any, other international financial centres can match.
Lillian Boyle (Chair) and Karen Badgerow (Chief Executive) hold the two most senior positions in the Isle of Man Financial Services Authority; and Gill Marples is Director at IntegraLife International, President of The Insurance Institute of the Isle of Man, and a Board Member at the Finance Isle of Man executive agency.
In terms of the number of women who hold the most senior roles in the private sector, and regulatory organisations, the Isle of Man may be unique in the financial services industry. It's certainly a contrast to many other parts of the industry where it appears that there is still a 'glass ceiling' preventing women from reaching the top of their profession.
Inspired by its history of championing women's rights, today the Isle of Man has a modern, progressive business culture which is committed to encouraging diversity and inclusion. Of course, that begins with legislation and a robust but pragmatic regulatory framework which encourages positive change.
But we're not standing still, which is why we're proud to support #IWD2021 because it serves as a reminder that there is still more work to be done.